Blocks - Give Your Editors the Power to Build Pages
Today we introduce Blocks - a powerful Field Type that enables your editors to build entire landing pages from scratch and create rich blog post layouts with a pre-defined code template, we call it a Block Template.
This feature was inspired by CraftCMS' Matrix fields and the Wordpress Plugin Advanced Custom Fields.
What is Blocks?
Blocks is a Field Type that is made up of multiple templates, so-called Block Templates. These templates are repeatable layouts that can be used without having to touch any code.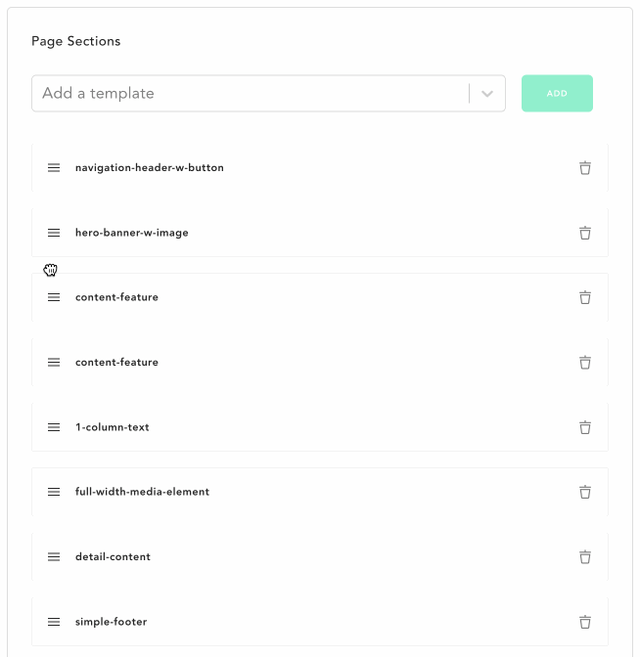 Using Blocks, Editors can compose and reorganize entire pages without the support of a developer.
Blocks makes it possible for Editors to create pages like our homepage within minutes.
How do Blocks work?
The developer creates the Block Templates as clean code chunks and groups the templates that make up a Blocks Field for a certain type of content. The editor can then bootstrap entire pages composing and rearranging these pre-defined blocks without affecting the Block Templates itself.
Need to know more?
We just published a Frontend Friday article providing an in-depth explanation on how to use blocks and set them up.
---
Caught a mistake or want to contribute to the blog? Edit this page on Github!